Some of you still highly depend on outbound marketing techniques. Others have adopted inbound marketing years ago. And if you are fairly experienced with sales conversation techniques, you are probably pretty good at closing hot leads. If someone needs to buy a home, you'll find her one. If someone needs to sell, you'll land the assignment. But what happened to that lovely couple who were just browsing homes? That young family for whom the urgency to sell slipped away? Who would really benefit from your services and just were not ready to buy yet? Will they still remember you when they are actually in need of what you have to offer? That's just one of the commonly made inbound marketing mistakes to avoid.
Do people slip through the cracks at any of these inbound marketing stages in your business?
Let's have a closer look at the most common reasons these people fell (and are falling) through the cracks of your attention. They actually align with the four stages of inbound marketing: Attract, Convert, Close & Delight.

1. The Attract Cracks
Your buyer persona, or potentially ideal client, won't find your online channels because imposter syndrome gets in the way.
Does Imposter Syndrome get in YOUR way?
You deeply fear being perceived as that sleazy car salesperson. I hear you. You are not alone. And I have been there too. It still creeps up on me regularly. Even while you and I may have years and years of experience, positioning ourselves as an expert just is incredibly scary, right?
And yet, Imposter Syndrome serves nobody. Not you, not anyone. You may or may not be a top-level executive, chef or brain surgeon, you have value to offer to an audience. You just need to find a safe and nurturing environment to grow and practice.
You don't need to be a brain surgeon to bring value
So, I urge you to rekindle your inbound marketing activities and consider creating (more) content in 2018. You don't need to write the ultimate guide to buying a home in Martha's Vineyard. Or wherever your playing field is. Let me relieve you of some pressure. The ultimate guide does not exist. Information changes all the time, and peoples needs are unique.
Just create content that shares your unique perspective. Share what you would do. What helped one, or several of your clients. Ask your visitors to share their thoughts. Make your content a conversation starter. And use social media to fire up the conversation.
2. The Convert Cracks
Not many real estate agents offer potentially ideal clients a way to raise their hands and express their interest in certain topics or services. Other than a to receive listing updates or to schedule a consultation, that is. So, let's step in the shoes of those potentially ideal clients for a moment. They like what they see on your online channels, but don't have a way to stay in touch without a big commitment. Such as calling for an appointment. By the time they could really use your services, they probably have altogether forgotten about you.
Step in the shoes of your ideal client
If, on the other hand, you would offer a valuable, digital gift, that:
Won't take up much too much of their time;
Brings them a significant step closer to solving their problem or accomplishing their goal;
is of a higher perceived value than the freely available content on your blog and digital channels.
Offer them a digital gift that shows your expertise and personality
Chances are that they are willing to give you their name, e-mail address, and their permission to keep in touch in exchange for that. And it will bring your inbound marketing success to a whole new level.
You could potential sellers, for instance, offer a miniguide that helps them get their home ready to sell, and you could offer potential first-time buyers a checklist to get a mortgage pre-approval.
3. The Close Cracks
A side effect of not offering potentially ideal clients the opportunity to raise their hands and express interest in your services in a relatively low key way, you also won't have a way to stay in touch. You won't have a way to educate and nurture those leads so that they may get to know, like and trust you until they are ready to buy.
You have more to offer than a listing update service
Ever since my husband and I started looking to buy our first home, way back in 1998, I wondered why real estate agents focused so much on sending out new and updated listings. You have a wealth of knowledge, and only so much shines through when you are out viewing homes with your clients, and during the pre-listing meetings with selling clients. What if you were to e-mail potential selling clients 10 tips to help prepare their home to sell, over a period of, say, 3 weeks? What if you were able to host online workshops for first time home buyers? What would that do to their opinion of you? Would that help them to get to know, like and trust you more? Would they start seeing you as more of an expert?
It takes an average of 7 contact moments and you stop at 4?
It takes on average 7 contact moments for someone getting ready to purchase. Since that is the average, I dare to believe that for someone to commit to hiring a real estate agent to help them buy or sell a home the average is higher than that. Yet, most business owners, including real estate agents, quit following up between 2 and 4 contact moments. Other than sending out new and updated listings of course. But do these inbound marketing techniques actually help you build a reputation? Would they be more likely to hire you by the time they are ready to commit?
4. The Delight Cracks
If you don't have a system in place regularly checks how delighted your clients actually are, how will you know if they are? How will you make adjustments while you still can?
How did your clients perceive your service?
Short surveys are a great way to get the temperature of your clients. Just a very short one, for instance, one offering the option to click three face icons, right in the e-mail: One that smiles, one with a neutral face and one with a sad face. Each linking to a web page to offer additional feedback, and for the happy clients a way to refer people that would also benefit from your services. After all, who has time for a 30-minute questionnaire? We did just that after wrapping up WordCamp Utrecht, last November, and had an incredibly high response rate. Another lesson learned was that we got much more positive feedback than we had dared to hope for. We have a clear picture of which aspects were much appreciated and which aspects not so much. And got some great suggestions too.
Asking feedback IS scary
I know asking feedback on how you did is scary. But, then again, most of us are pretty well raised. Will give feedback gently and will be encouraging in general. And imagine being able to help your next clients even better…. Or even: what if you would send mini surveys, like the one I mentioned, after milestones in the process, so that you are able to clear up misunderstandings and make adjustments along the way while you still can?
We are all so busy, I know and live that every day, just like you. But imagine clients who know what they want, know you can offer that, have already started to know, like and trust you and show up well prepared. How much time would that save you? How many miscommunications could have been avoided?
Over To You
I would love to hear your thoughts. Anything in particular that rings true for you? What your favorite inbound marketing techniques? Please don't hesitate to post a comment. You'll get a link back to your latest post as my way of thank you for taking the time and effort. Also, if you're looking for someone to coach you or assist you with coming up with a strategy, content or campaigns, please do not hesitate to reach out to me.
Summary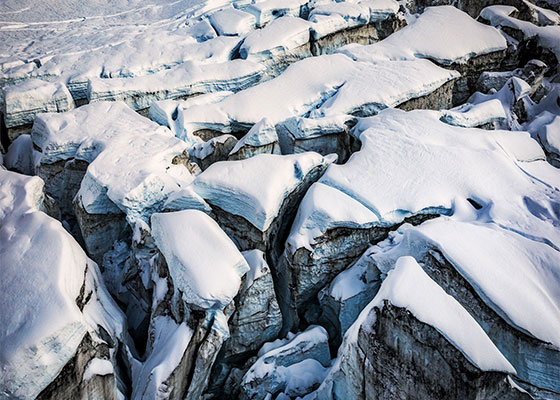 Article Name
These 4 Inbound Marketing Mistakes are easy to avoid
Description
If you are a fairly experienced real estate agent, you are probably pretty good at closing hot leads. But are you making any of these inbound marketing mistakes? Don't let potentially great clients fall through the cracks.
Author
Publisher Name
Publisher Logo